31 Jul

Things to do in Simien mountains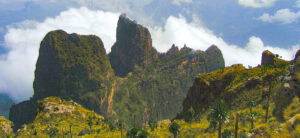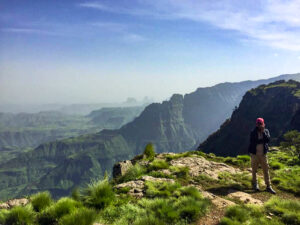 1. Hiking: The Simien Mountains are a hiker's paradise, offering numerous trails that cater to different fitness levels. You can explore the stunning landscapes, encounter unique wildlife, and enjoy breathtaking views.
2. Trekking to Ras Dashen: Ras Dashen is the highest peak in the Simien Mountains and the fourth highest peak in Africa. Trekking to its summit is a challenging but rewarding adventure for experienced hikers.
3. Wildlife spotting: The Simien Mountains National Park is home to several endemic species, including the Ethiopian wolf, gelada baboon, and Walia ibex. Take a guided tour or hike to spot these incredible animals in their natural habitat.
4. Camping: Spend a night or two camping in the Simien Mountains to fully immerse yourself in the wilderness. There are designated camping areas with basic facilities, or you can opt for a more rustic experience by setting up a tent in a secluded spot.
5. Visit the Jinbar Waterfall: Located in the heart of the national park, the Jinbar Waterfall is a picturesque cascade surrounded by lush greenery. It's a great spot for a picnic and a refreshing swim.
6. Explore the Chennek Valley: The Chennek Valley is known for its stunning views and unique rock formations. Take a day trip to explore this beautiful valley and enjoy the peacefulness of the surroundings.
7. Birdwatching: The Simien Mountains are a haven for bird enthusiasts, with over 180 species of birds recorded in the area. Grab your binoculars and spot some colorful feathered friends.
8. Visit local villages: Take the opportunity to visit the nearby villages and interact with the local communities. Learn about their way of life, traditions, and culture.
9. Experience the Simien Mountains by horseback: If hiking is not your preferred mode of transportation, you can explore the mountains on horseback. Several tour operators offer horse riding excursions that allow you to cover more ground while enjoying the scenery.
10. Enjoy the sunset and sunrise: The Simien Mountains offer some of the most spectacular sunsets and sunrises. Find a good vantage point, sit back, and soak in the beauty of nature's light show.